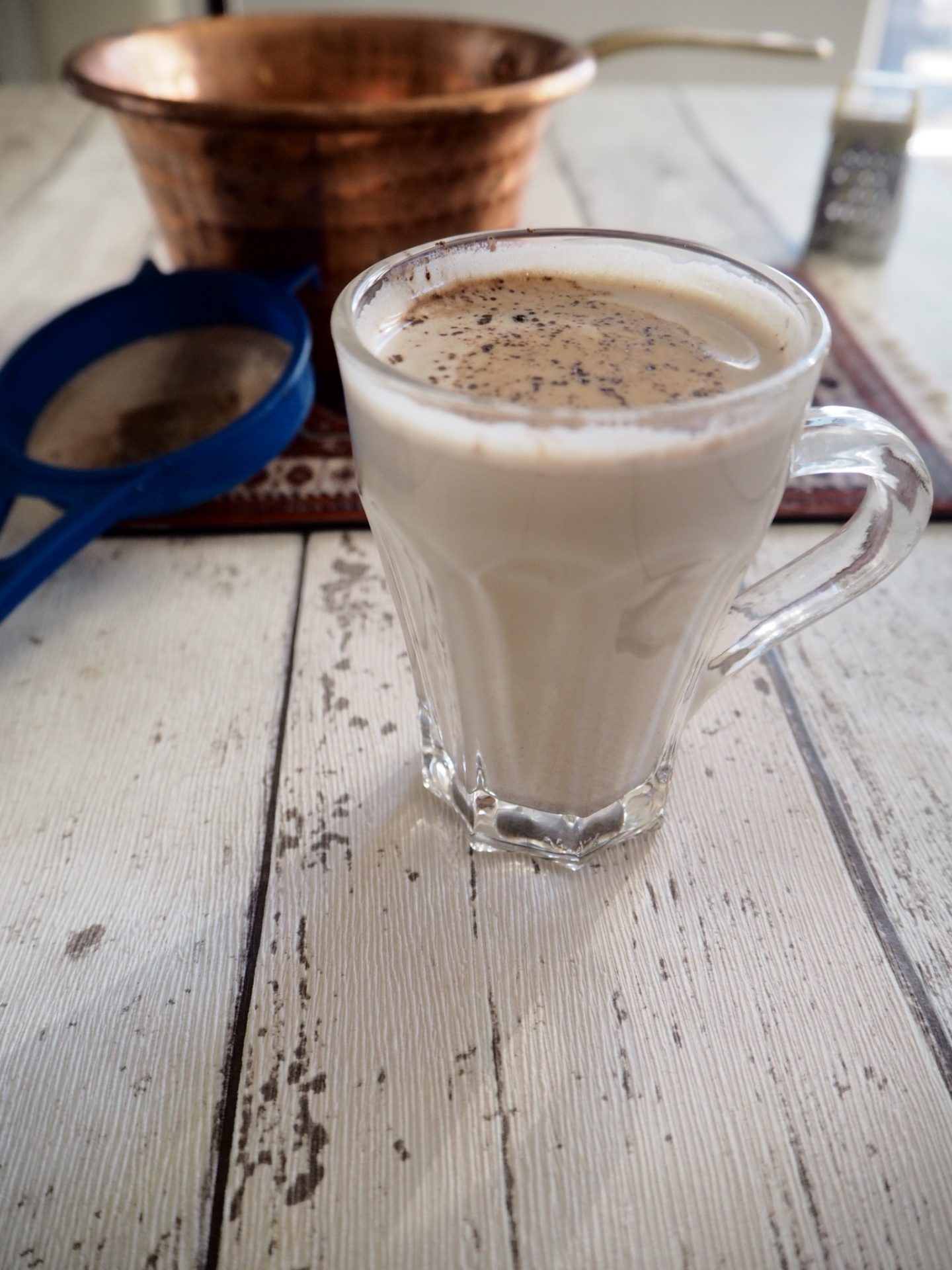 A glass of masala coffee is so comforting and the spices make it the perfect warming drink when you just want to relax and unwind.
Makes 4 glasses
500 ml milk (you can use almond milk for a dairy free version)
2 tablespoons sugar (add more if you want it sweeter)
1 teaspoon grated ginger
2 tablespoons instant coffee
1 cinnamon stick
1/2 teaspoon nutmeg
1 1/2 teaspoon cardamom powder
Cocoa powder to sprinkle on top
Method:
Pour in the milk into a large saucepan and bring to the boil on low heat.
Add the sugar, cardamom, nutmeg, cinnamon, ginger and coffee.
Mix well and put a lid on the saucepan.
Let this simmer for 3 minutes to allow the flavours to infuse.
Strain the mixture into glasses using a sieve.
Sprinkle some cocoa powder on top of each glass end enjoy hot.